Archive for June, 2012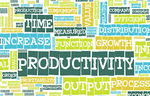 Are you too organized? Is that even possible? Yes it is!
The definition of being organized is that you can "find things fast". If however you spend time organizing items you will probably never retrieve (i.e. spending time creating and maintaining files for things you continue to save yet not access) then you could say yes you are organized but you are not being productive. Essentially you are not making the best use of your time OR space.
When I hear people say they are saving something because there is that off chance someone may ask them for it….then I have to challenge them. Is it worth your time and energy, especially if there is a small probability it will be needed? Many times people become that one person in the office that everyone knows will "have a copy of it". This allows others to be productive and purging individuals, but keeps one stuck organizing and filing the "what if" stuff.
An important point to keep in mind is on average we only retrieve 20% of what we file.
With that being said, be sure you are making smart decisions for you personally. In business, productively is typically more important than being able to answer those once-in-a-while questions.
To help you decide what to keep, ask yourself hard questions about the PROBABILITY of you needing to review a document again. Will the document still be the most current information if and when you actually do pull it out? If it is very unlikely you will ever retrieve it or rely on it, then just recycle or shred it and save yourself time, energy, and space.
I work with clients on all levels of organization, and at times find those individuals that are actually "too organized".  (I can't hardly believe I'm saying that!!) If you feel you are organized, yet struggling to find time to get other things done, you may want to ask yourself…"could I be too organized"? As a Professional Organizer AND a Productivity Consultant I can help you evaluate what options really make the most sense for you. After all who doesn't want to make the best use of their time, energy, and space?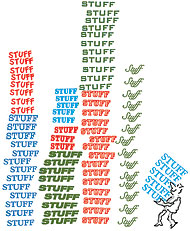 Hoarding, a pattern of behavior that is characterized by the excessive acquisition of and inability or unwillingness to discard large quantities of objects that would seemingly qualify as useless or without value, is a word that has increasingly become more familiar.   Some of this may be due to the media, but the act of hoarding is not a new behavior and presents many challenges for those who try and work with those individuals who lead this way of life.
If you have a friend or loved one that is a hoarder, or on their way to becoming one, take caution with what words and actions you chose to use with them.  Hoarding is a very emotionally charged  lifestyle and you can ostracize yourself from a hoarder quickly.
A few tips when communicating/working with a hoarder:
1. Never refer to their belongings as trash. Though many of their belongings may appear that way to you, at some level they see value in them. Be careful not to offend them about their belongings as many times they will stop listening because they believe you are too extreme the other way.
2. Never throw anything away behind their back. They may never know, but if they do find out they will have lost trust in you and subsequently you may find yourself locked out of their life for good.
One important aspect to remember when working with or trying to understand a hoarder's motivation is that they are not choosing their belongings over your relationship, even though it may feel like it at times. In actuality, hoarders just view things very differently than others, and it can be quite frustrating to understand. A great online resource I have found to get support is childrenofhoarders.com.
Also, any books written by Judith Kolberg are good resources for better understanding this disorder.
All in all, the best thing you can do when trying to communicate or work with a hoarder is to bring in a professional to help. You could start with a Professional Organizer to help assess the situation and to see where change is possible. If the Organizer determines that there is a mental health consideration, then they will encourage a Psychiatrist or Psychologist to be added to the team.