Our Amazing Team Sets Us Apart!
Professional and Fun, Friendly and Non-judgmental!
At Can the Clutter, you may work with one or more of our highly talented Professional Organizers. Each of our qualified team members has unique talents and experiences to help meet all of your organizational needs.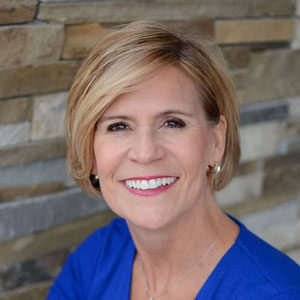 Jan Lehman
Founder, Productivity Consultant
Jan is the founder and owner of Can the Clutter and its sister organization, CTC Productivity. Her desire to create and implement efficient organizational systems to help people reduce stress, led her to pursue her passion for organizing and start Can the Clutter in 2009. As a busy mother and entrepreneur, Jan saw an opportunity to use her organizing experience along with her talent in optimizing efficiencies to help businesses boost productivity and achieve better work/life balance. She started her productivity consulting business, CTC Productivity in 2013, and now works exclusively with businesses of all shapes and sizes on topics such as Information Management, Legal Project Management, Time Management and Workflow.
Jan has a business degree in Operations and Systems Management with a Psychology minor from Indiana University Kelley School of Business. She is also the Vice President of NAPO (National Association of Professional Organizers) Minnesota Chapter. Jan is married with three school-age children, and enjoys spending time outdoors.  For more about Jan, read her story at CTC Productivity.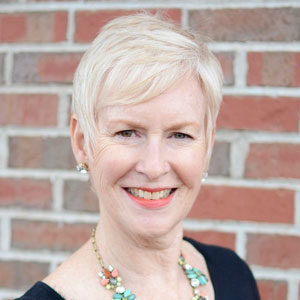 Marcia Yockers
Professional Organizer, Home Stager
Marcia began staging residential properties for sale and learned that organizing was a natural companion. She has been organizing homes for 10 years, and joined the Can the Clutter team in September of 2013, upon moving to the Twin Cities to be closer to her daughter and son-in-law.
Marcia loves organizing closets, kitchens and garages. She also specializes in home staging and coaching clients through the downsizing process. Personally, she and her husband downsized half of their belongings in the process of moving to the Twin Cities, so she has first-hand experience with the physical and emotional aspects of downsizing. Marcia enjoys working with other Can the Clutter team members on big jobs, requiring immediate results!
In college, Marcia had the privilege of an internship at Dayton's that began her fondness of the Twin Cities area. She loves working in homes in the area, and helping clients love and enjoy their space! Further work experience includes human resources and owning a staging/organizing company in Wisconsin. Marcia holds a certification as an Expert Home Stager with Center Stage Homes.
In her off time, she enjoys yoga, running, knitting, cooking, travel, time with family and bonding with a new grandson!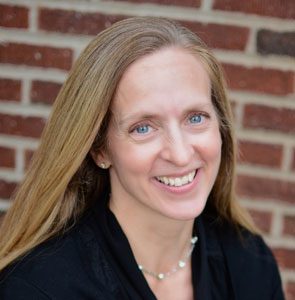 Catherine Solheim
Professional Organizer, Productivity Consultant
Catherine joined the Can the Clutter team in 2014, and loves helping people find peace and satisfaction in their living spaces. She also helps small businesses become more organized and efficient with her work as a Productivity Consultant at CTC Productivity.
She is a graduate of the University of Minnesota with a double major in International Relations – Intercultural Communications, Scandinavian Studies and a minor in Foreign Relations. Catherine and her twin girls lived in Norway for 11 years. She enjoys yoga, gardening, knitting and translating Norwegian.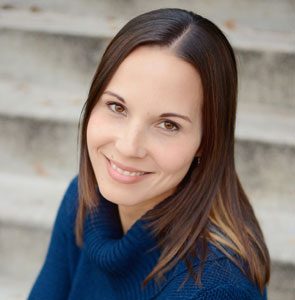 Jenny Bjerketvedt
Writer, Procedure Writer
Jenny's natural interest in organized spaces and living simply along with her passion for writing, led her to her role as a blog writer for Can the Clutter in early 2014. As business grew and her role evolved, Jenny began writing and editing business and procedural documents for Can the Clutter and CTC Productivity. She also maintains the blog at CTC Productivity.
Jenny has a degree in English from Hamline University with a minor in Women's Studies. Her professional experience includes procedural writing and curriculum design.
Jenny is also a Certified Personal Trainer, and enjoys anything fitness related. She is married and has three daughters. She also enjoys reading, cooking, sewing, gardening and blogging!
Reviews
"Marcia was great. She and Maggie (daughter with ADD) spent two hours working in her room. I have a nice pile to take to Goodwill! We are going to have her come back in May when Maggie comes home from school for the summer. We both felt it was well worth it and I would recommend Marcia highly to other people."
"Catherine is great to work with and is very professional and friendly. She is easy to talk to, positive and encouraging, and doesn't judge. Both of our children recently moved out permanently, so we're repurposing their rooms. Catherine helped talk through the things we have accumulated and helped make good, quick decisions. We would highly recommend Can the Clutter if you're having trouble figuring out where to start with reorganizing or decluttering."
"Recently, I engaged Marcia Yockers to help me handle the possessions of a friend who was moving out of an apartment to live in a long term care facility. From our very first meeting, I felt very comfortable in letting her handle different aspects of this assignment. Marcia was very efficient as we worked through each phase of the project. She had good ideas on the best way to handle different types of property. I would highly recommend the use of her service as it saved me a lot of time and the project was completed on time and on budget. It allowed me to focus my time on my friend rather than her things."