Home Staging
Moving is never an easy process. Between negotiating with buyers, keeping in constant contact with realtors, and the emotional impact of leaving a beloved home behind, moving can produce a lot of stress.
One of the biggest sources of stress during the home selling process is home staging. It's exhausting to constantly keep the house clean and tidy in order to make a good impression on potential buyers during showings and open houses. If you're struggling with home staging, allow professional organizers to offer some assistance!
Can The Clutter is a professional organizing service that is owned and operated by local women. Among our many services, we work with homeowners across the Twin Cities metro to help them stage their houses for maximum appeal to buyers.
Premium Home Staging Assistance
The biggest obstacle to home staging is the accumulation of junk in many rooms of the house, especially bedrooms, kitchens and storage areas. Buyers should judge a home based on its features but if a home's beauty is hidden beneath too much clutter, they may lose interest.
Can The Clutter's organization masters will help you to clean up all of the living spaces in your home so that visiting buyers will have a positive first impression. Properly stowing of or disposing of clutter will make your home much more attractive, and will also save you from having to spend hours cleaning every time your realtor wants to bring someone by for a showing.
Not only will our services help you during the home staging process, they will also help you later on during the moving process. Well-packed boxes are much easier to move, and we'll assist you in disposing of old junk that doesn't need to accompany you to your new home.
Expert Home Staging Services in the Twin Cities
At Can The Clutter, we know that a cluttered house is hard to sell, which is why we work our hardest to assist you with home staging so that your house looks its best during showings. Contact Can The Clutter today for expert home staging services in the greater Twin Cities metro!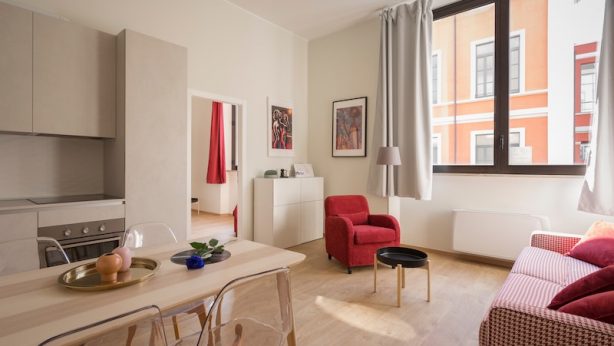 Reviews
"Marcia was great. She and Maggie (daughter with ADD) spent two hours working in her room. I have a nice pile to take to Goodwill! We are going to have her come back in May when Maggie comes home from school for the summer. We both felt it was well worth it and I would recommend Marcia highly to other people."
"Catherine is great to work with and is very professional and friendly. She is easy to talk to, positive and encouraging, and doesn't judge. Both of our children recently moved out permanently, so we're repurposing their rooms. Catherine helped talk through the things we have accumulated and helped make good, quick decisions. We would highly recommend Can the Clutter if you're having trouble figuring out where to start with reorganizing or decluttering."
"Recently, I engaged Marcia Yockers to help me handle the possessions of a friend who was moving out of an apartment to live in a long term care facility. From our very first meeting, I felt very comfortable in letting her handle different aspects of this assignment. Marcia was very efficient as we worked through each phase of the project. She had good ideas on the best way to handle different types of property. I would highly recommend the use of her service as it saved me a lot of time and the project was completed on time and on budget. It allowed me to focus my time on my friend rather than her things."