Potential home buyers have made up their minds within 10 seconds of walking through your door.  Think about your home.  What catches your eye in the first 10 seconds?  The piles of shoes and backpacks cluttering the entryway, the stack of junk mail on your countertop, toys, cooking utensils, mis-matched furniture…Ten seconds says a lot, and to a potential buyer, it makes all of the difference.  At Can the Clutter, we understand that you live in your home.  It's not a museum, and even though you're trying to sell it, you still have to live in it.
Through our Home Staging process, we can help you eliminate eye sores and maintain a system of organization that you can live with throughout the sale process.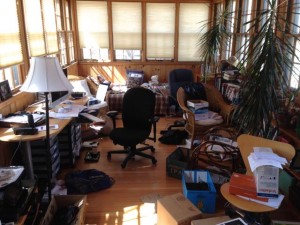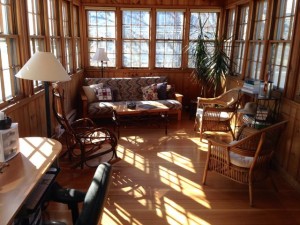 What is Home Staging?
Often referred to as "Home Sale Prep" or "preparing your house for the market", home staging is more than just rearranging furniture and adding a houseplant.  We focus on decluttering and staging to accomplish the following goals:
Make your spaces (rooms and built-ins) look larger.
Make your home look meticulously maintained, so buyers aren't thinking about the cost of repairs/maintenance.
Eliminate visual clutter, so buyers see the house and not your stuff.  (Be remembered as the home with the great view, and not the home with the porcelain bird collection.)
Create visual appeal throughout.
Show how the house can be used. (Create a mudroom in the garage if the home lacks one; turn an unused den into a formal dining room.)
Offer tips and advice to make the process less stressful.
Reduce moving and packing costs by decluttering.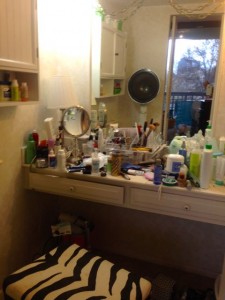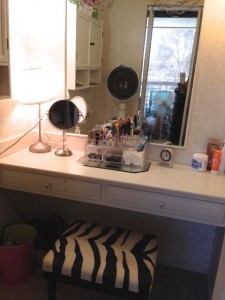 Our Expertise and Testimonials
Can the Clutter offers Home Staging services in the Twin Cities metro area. We are pleased to recommend Marcia Yockers, one of our professional organizers, who is also a trained home stager.   Not only is Marcia a gifted organizer and stager, but her ability to communicate and relate to the client is essential.
"Marcia has been invaluable at getting our garage, bedroom, closets and office organized. She hears and sees our challenge and then lays out a plan of efficient organizing. Her energy and passion are evident and we could have never done this without her!" -Jennifer Lessin, Minneapolis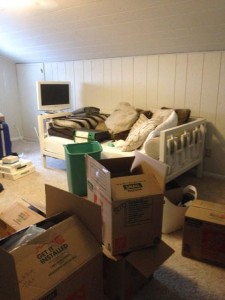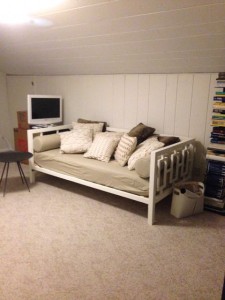 "I worked with Marcia and her Husband as their Realtor when they purchased a home. The home they purchased was in need of a lot of cosmetic help. I saw firsthand Marcia work with her contractors and put together a home that you would have never recognized a few months before…it is gorgeous! She has a great eye for colors and staging patterns, and is somebody I would highly recommend for staging a home for sale."-Nate Woodbury, Edina Realty
For Realtors
We understand that realtors don't want to be "the bad guy" when it comes to telling clients how to get their home prepared for sale.  That's where we come in.  We partner with the clients, working though specific checklists and standing by their sides through a hands-on transformation of their homes.  Every home, family and situation is unique, and we will evaluate each project before presenting the client with a plan.  Realtors have been so pleased with our ability to transform a home, that some have even given our services as gifts to their clients to aid in decluttering and downsizing, or even the move-in/unpack phase that presents its own disarray.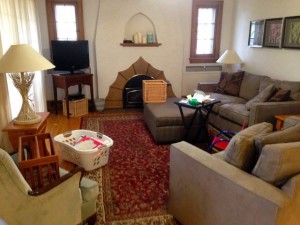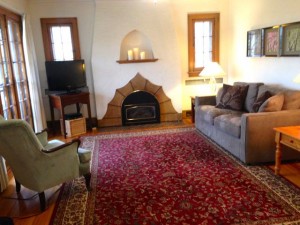 Return on Investment
Clutter can sometimes cause prospective buyers to question if unseen places have been neglected. Discarding what is no longer needed has added benefit. You will feel more organized, while saving on packing and moving costs too!
"Can the Clutter did an excellent job organizing the home of one of my clients. They were able to transform the look of the home to appear more spacious and meticulously maintained. As a result of their work I'm confident we were able to sell the home for $20,000 – $30,000 more." -Jim Gibbons, RE/MAX Integrity
Get Started Today
Home staging can make all the difference in marketing your home.   Our staff is happy to answer questions or set up a consultation.   You will meet with one of our professional organizers, who is practiced in the art of preparing homes for sale.  We will consult with you, come up with a decluttering plan, and work with you through the visual appeal process.
We can't wait to help you transform your home and celebrate a successful sale!