Expert Home Organizers In North Oaks, MN
Even though you might not have blamed your increasing stress levels on the mess that is currently in your home or office, this disorganization could indeed be the cause. 
Knowing this now, are you wanting to get rid of the clutter and disorganization in your home and business office? We can help.
Here at Can The Clutter our experienced organizing and decluttering professionals have years of experience addressing homes and businesses that are living with clutter as a daily norm. Instead of living with this disorganization, our business and household decluttering services can help to relieve you of this everyday stress.
Professional Business & Home Organizers
Through our many years of providing top notch services to businesses and homes throughout the Twin Cities area, our team has continued to develop into being a top organizing company in the metro area. We are confident that our team will provide high quality, personalized organizing and decluttering services to your home or business. The professionals at Can The Clutter will work diligently to develop an effective organizing system that is able to be maintained and lessen your daily stress levels.
Custom Decluttering Services
Though home or business organizing services may seem like they would involve cookie-cutter solutions our service is much different. With each property needing a different service to be completed and each area being unique, our team works hard to create specific solutions for each client. 
We want to understand the goals you have for the given space and develop a  custom-tailored solution. Whether your office space, conference room, garage, bedrooms, kitchen pantry, living rooms or even your whole house needs organizing, our team can complete the task. Here are a few of the services we provide:
Full Home Organizing & Decluttering

Single Room Organizing

Garage Organizing

Home Organizing Maintenance

Business Office Decluttering

Pack & Unpack Services

Home Staging Services
Also, if you're in the process of moving to a new home in North Oaks, our pack and unpack along with our home staging services are perfect for you! With these two services, you can be sure that your house moving process will be free of any stress surrounding packing and house staging.
Home & Business Decluttering Professionals
For all of your home and business decluttering, organizing, staging and pack/unpack needs in the North Oaks area, contact the professionals at Can The Clutter! We're ready to help get rid of the stress that clutter brings.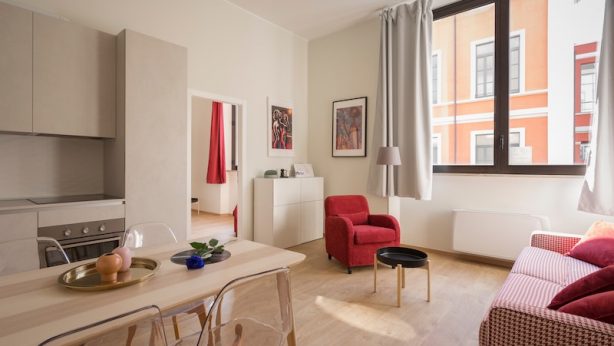 Reviews
"Marcia was great. She and Maggie (daughter with ADD) spent two hours working in her room. I have a nice pile to take to Goodwill! We are going to have her come back in May when Maggie comes home from school for the summer. We both felt it was well worth it and I would recommend Marcia highly to other people."
"Catherine is great to work with and is very professional and friendly. She is easy to talk to, positive and encouraging, and doesn't judge. Both of our children recently moved out permanently, so we're repurposing their rooms. Catherine helped talk through the things we have accumulated and helped make good, quick decisions. We would highly recommend Can the Clutter if you're having trouble figuring out where to start with reorganizing or decluttering."
"Recently, I engaged Marcia Yockers to help me handle the possessions of a friend who was moving out of an apartment to live in a long term care facility. From our very first meeting, I felt very comfortable in letting her handle different aspects of this assignment. Marcia was very efficient as we worked through each phase of the project. She had good ideas on the best way to handle different types of property. I would highly recommend the use of her service as it saved me a lot of time and the project was completed on time and on budget. It allowed me to focus my time on my friend rather than her things."