General Organizing Services
Home is supposed to be where your heart is… so don't let that heart get buried under piles of junk! Between your commitments to work, family, friends and hobbies, you probably don't have enough hours in the day to keep your house clean and tidy. But don't resign yourself to living in a pigsty; let the professional organizers lend a helping hand!
Can The Clutter is a woman-owned-and-operated professional organizing service that is committed to high-quality home and business organization. We offer our assistance to homeowners across the Twin Cities who are struggling to stay on top of the mess that inevitably piles up in their living and working spaces.
First Class Organizing & Decluttering Services
Every room in the house is bound to get messy over time, especially if young children are in the picture. Dirty clothes will pile up in bedrooms, scattered toys will litter the living room floor, used dishes will fill up kitchen sinks, and hygiene products will clutter bathroom counters. Basements, garages and attics fare even worse, often becoming disorganized storage piles for everything that you can't find a more convenient place for.
Can The Clutters' team of professionals specialize in reorganizing and decluttering living spaces to create an environment which is neat, clean and pleasant to look at. In just a few hours, our experts can turn a crowded and disheveled house into an open and beautiful homethat you can easily relax in after a hard day at work.
And speaking of work, Can The Clutter is happy to come into the office to organize your workspace, too! Our organizing and decluttering expertise is invaluable to business owners as well as homeowners.
The Twin Cities' Top Organizers
At Can The Clutter, we know how quickly cluttered valuables can make an unsightly mess of your Minnesota residence. That's why we pride ourselves on putting local homes and businesses in order, and in teaching our valued clients methods that they can use to keep the mess from accumulating again. Call Can The Clutter today for first-class organizing services in the Twin Cities metro!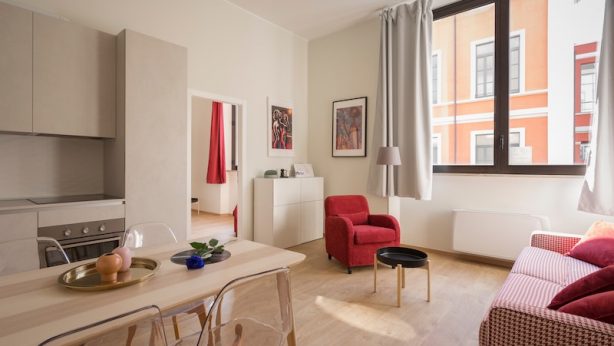 Reviews
"Marcia was great. She and Maggie (daughter with ADD) spent two hours working in her room. I have a nice pile to take to Goodwill! We are going to have her come back in May when Maggie comes home from school for the summer. We both felt it was well worth it and I would recommend Marcia highly to other people."
"Catherine is great to work with and is very professional and friendly. She is easy to talk to, positive and encouraging, and doesn't judge. Both of our children recently moved out permanently, so we're repurposing their rooms. Catherine helped talk through the things we have accumulated and helped make good, quick decisions. We would highly recommend Can the Clutter if you're having trouble figuring out where to start with reorganizing or decluttering."
"Recently, I engaged Marcia Yockers to help me handle the possessions of a friend who was moving out of an apartment to live in a long term care facility. From our very first meeting, I felt very comfortable in letting her handle different aspects of this assignment. Marcia was very efficient as we worked through each phase of the project. She had good ideas on the best way to handle different types of property. I would highly recommend the use of her service as it saved me a lot of time and the project was completed on time and on budget. It allowed me to focus my time on my friend rather than her things."