Pantry Organizing Services
Over the years, your kitchen pantry will probably become a dumping ground for canned and boxed food, spices and seasoning, bags of chips and assorted kitchenware. Eventually, your pantry may become so cluttered that you can't find anything and it becomes unusable. To eliminate the clutter from your pantry so that it becomes a useful storage space again, call up a professional organizing crew!
Owned and operated by MN-local women, Can The Clutter is an organizing company operating throughout the Twin Cities metro. We hope to help our neighbors in Minneapolis, St. Paul and beyond to create a peaceful home environment by cleaning up their living spaces.
Professional Pantry Organizing Services
A clean and organized pantry is a perfect place to store non-perishable foods. Unfortunately, the pantry often becomes overwhelmed with junk until you can't find anything when you need it without rummaging around, which can be very stressful.
Can The Clutter's master-class organizers will declutter your pantry by throwing out expired food and arranging your food items and cooking utensils by type so that you can retrieve them easily when needed. With just one hard day of work, we can completely organize your pantry to prevent the stress of being unable to find what you need when cooking.
The Twin Cities' Most Trusted Home Organizers
At Can The Clutter, we understand that you can only find peace in your home if your living areas are clean and tidy. It's our mission to help every homeowner in the Twin Cities area to declutter their homes and to teach them the organizational habits they need to keep them decluttered. Reach out to Can The Clutter today for the ultimate pantry organizing services in the greater Twin Cities area!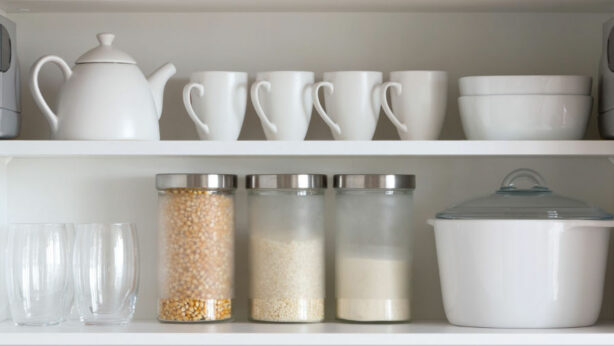 Reviews
"Marcia was great. She and Maggie (daughter with ADD) spent two hours working in her room. I have a nice pile to take to Goodwill! We are going to have her come back in May when Maggie comes home from school for the summer. We both felt it was well worth it and I would recommend Marcia highly to other people."
"Catherine is great to work with and is very professional and friendly. She is easy to talk to, positive and encouraging, and doesn't judge. Both of our children recently moved out permanently, so we're repurposing their rooms. Catherine helped talk through the things we have accumulated and helped make good, quick decisions. We would highly recommend Can the Clutter if you're having trouble figuring out where to start with reorganizing or decluttering."
"Recently, I engaged Marcia Yockers to help me handle the possessions of a friend who was moving out of an apartment to live in a long term care facility. From our very first meeting, I felt very comfortable in letting her handle different aspects of this assignment. Marcia was very efficient as we worked through each phase of the project. She had good ideas on the best way to handle different types of property. I would highly recommend the use of her service as it saved me a lot of time and the project was completed on time and on budget. It allowed me to focus my time on my friend rather than her things."