Expert Home Organizers In Plymouth, MN
Is your home in Plymouth currently overrun by piles of clothes, unorganized seasonal decorations or outdoor equipment in your garage. It's time to reclaim your living area and call the professional home organizers at Can The Clutter. With the help of our decluttering experts, we can help implement lasting changes in order to keep your home clean and organized.
Since 2009, our team of organizers have served Plymouth by providing general home organizing solutions, garage decluttering services, pack/unpack services and home staging design services. While we perform these incredible services, we make sure to discuss our systematic method of organizing in order to teach the homeowner how to best complete this job in the future when they're needing to perform basic organizing tasks. With the methods you learn from our decluttering experts, your home will continue to be a place of refuge as you will know how to keep it clean and tidy.
While chatting with you about your current home organization project we will listen to what rooms will need service along with the extent of the organizing needed. From this information we can then determine the proper service needed. Whether you're needing a smaller project completed such as a pantry or single room organization or you're needing an entire home organized, we have just the services for you. Our packages begin with a simple hourly price and increase to a 10-hour package for larger projects, and our largest package is 30 hours for entire home organization projects or other extreme decluttering needs.
No matter what area of your home needs professional organization to reclaim its usefulness, Can The Clutter will provide you with the best decluttering service. Call our friendly organizing professionals in Plymouth to get your home back to its tidy and organized state!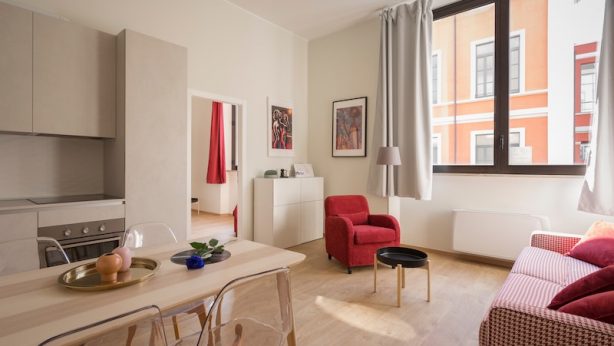 Reviews
"Marcia was great. She and Maggie (daughter with ADD) spent two hours working in her room. I have a nice pile to take to Goodwill! We are going to have her come back in May when Maggie comes home from school for the summer. We both felt it was well worth it and I would recommend Marcia highly to other people."
"Catherine is great to work with and is very professional and friendly. She is easy to talk to, positive and encouraging, and doesn't judge. Both of our children recently moved out permanently, so we're repurposing their rooms. Catherine helped talk through the things we have accumulated and helped make good, quick decisions. We would highly recommend Can the Clutter if you're having trouble figuring out where to start with reorganizing or decluttering."
"Recently, I engaged Marcia Yockers to help me handle the possessions of a friend who was moving out of an apartment to live in a long term care facility. From our very first meeting, I felt very comfortable in letting her handle different aspects of this assignment. Marcia was very efficient as we worked through each phase of the project. She had good ideas on the best way to handle different types of property. I would highly recommend the use of her service as it saved me a lot of time and the project was completed on time and on budget. It allowed me to focus my time on my friend rather than her things."