Everyone, everywhere faces clutter.  Clutter comes in many forms, and defining clutter is completely based on the individual facing it.  One person's clutter could be another person's comfort.  The inevitable existence of clutter isn't the problem, though.  It's how it impacts your life, and how you combat its impact that's worth taking a deeper look at.
Defining Clutter
Because the definition of clutter is such a personal process, we'll break it down into a few categories for you: physical, emotional and sequential.
Physical Clutter
What is it?
Physical clutter is the most tangible and recognizable type of clutter.  Most people experience some form of physical clutter on a daily basis.  There are many levels of physical clutter ranging from a perpetual stack of mail on the countertop to hoarding.  Regardless of how extreme your physical clutter is, the following characteristics apply:
You can see it and touch it, which means it takes up space.
It involves items that don't have a designated place in the home.
It's bothersome!
How to defeat it?
Coming up with a manageable and sustainable plan is the heart of decluttering.  Start by sorting and discarding items that you no longer want, no longer need or no longer work.  Take what's left and assign it a space in your home.  That's the easier part.  The hard part is sticking to it.  Getting organized does not come with a one-size-fit-all plan.  A Professional Organizer can be a big help in finding the plan that works for you, your family and your space.
Emotional Clutter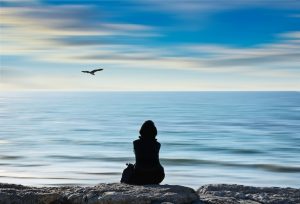 What is it?
Emotional clutter is a bit harder to define because you can't see or touch it.  You can't simply put it into a bin, lock the lid and move on with your life.  Emotional clutter is stress, anxiety, fear, memories and all of the those thoughts that keep you up at night.  These emotions are complex and can have very serious impacts on your mental health and overall wellness.  If you find you suffer from one or more of these characteristics, you could be dealing with a case of emotional clutter:
You feel stressed or anxious more often than not.
You feel out of control.
Your sleep is regularly interrupted by your thoughts.
How to defeat it?
Taking the time and finding the resources to care for your mental health in the same way you care for physical ailments is an essential part of overall wellness.  First, know that there is help. Counselors, social workers, psychologists and psychiatrists are there to help you through long-term and short-term emotional and mental health issues.  Secondly, remember that there's nothing to be ashamed of.  Last, know what kind of self care is available.  Taking a yoga or meditation class can greatly reduce stress and anxiety.  Getting some fresh air, spending some time in nature or taking a day to pamper yourself might be just what you need to can your emotional clutter.
Sequential Clutter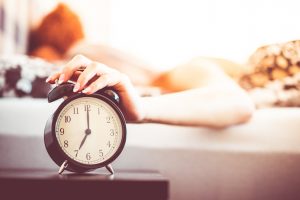 What is it?
Sequential clutter might be a term you've never heard, but I'm sure you've faced it at some point it your life.  It refers to all of the day-to-day events, activities and tasks that clutter our schedules and consume our time.  Yes, some very time-consuming parts of our day are completely necessary and unavoidable, but it all comes down to time management.  You might be experiencing sequential clutter if any of these apply to you:
You get up early, stay up late and still don't have enough time to get it all done.
You often find you're supposed to be in more than one place at a time.
You spend more time transporting your family members to and from activities and events than you spend in actual quality family time.
How to defeat it?
Defeating sequential clutter comes down to evaluating your schedule and reprioritizing.  It's about being mindful of the value you place on activities vs. free time.  We recently posted Five Steps to Simplify Your Schedule and Gain Control of Your Life.   To sum it up: Delegate, Outsource, Collaborate, Evaluate and Modify.
Whether you're impacted by physical, emotional or sequential clutter (or all three), know that you're not alone.  Our team of Professional Organizers at Can the Clutter understands that tackling clutter isn't a one-size-fits-all process.  We work with you to come up with an individualized plan for whatever type and degree of clutter is impacting your life.  Clearing physical clutter and helping you more effectively manage your tasks, projects and responsibilities will result in better mental clarity.  Help is just a click away.
Not in the Twin Cities metro area?  No problem.  We do virtual decluttering!  Contact us today to find out more!