Previously, I posted a blog based on something I heard at a presentation by Dr. David Tolin. As a personal organizer, as a productivity consultant and as an individual, I look a lot away from his talk, and here's another post based on what I learned.
One thing he mentioned in the talk, and I'm paraphrasing here, is that:
"People are in varying stages of being ready for change and to be successful we need to understand these levels and approach them appropriately. In the early stages, we need to be positive, but not forceful. Elicit feedback and don't assume that they are ready to change. As they become more ready it's important to then begin to weigh the benefits of change."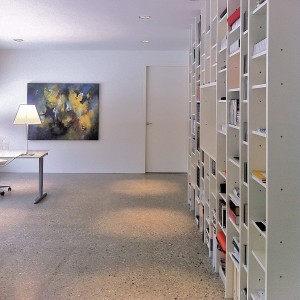 This statement reminded me of how we work with our clients. I've heard people joke that we force them to throw things away. However, the truth is that we never push people to toss stuff. Part of what we do as personal organizers is simply to remind clients of their goals and the positive opportunities that await. All of this is done at the client's own pace, which is why it's hard to estimate how long a particular job may take to finish.
Another thing that Dr. Tolin said in his presentation: "Reinforced appropriate behavior is the best kind of motivator to see behavioral change." This is another thing we do. This is why we never make our clients feel guilty when they don't get their homework done between sessions, but we praise them when we do.
At Can the Clutter, we'll stick to the positive to help people change for the better.
-Can the Clutter: Home and office organizing in Eugene/Springfield, OR and Minneapolis/St Paul MN